FREE Detailed Assessments
Get It Done Right The First Time
Efficient Water-Shed Is the Name of the Game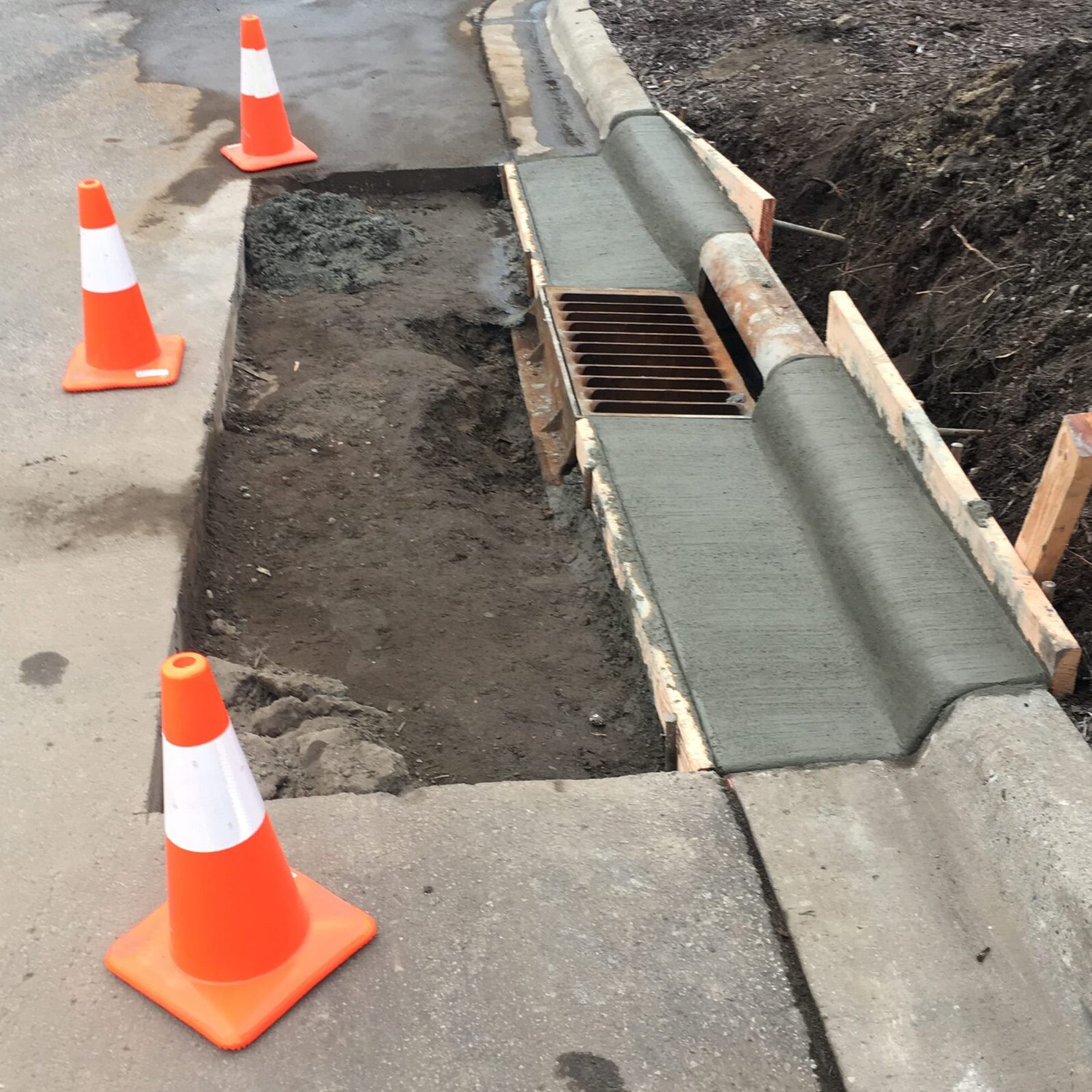 We provide full curb-to-curb construction planning for new and existing structures. A well-constructed roadway or parking lot provides efficient watershed characteristics allowing for longer-lasting asphalt surfaces. This is achieved by designing and building a curb and gutter system that moves the water to catch basin systems or designated rain gardens. Let Duramax help you design a plan that best fits your construction needs today!
Duramax Asphalt provides top-level professionals and the latest in curb installation technology – the Miller Formless M-1000 Curb Machine. This high-output machine allows us to install 2,000+ linear feet of curbing per day, offering our customers the most cost-effective and least invasive approach for both new installation and replacement.
Multiple zero-clearance molds allow us to tackle any project

Less disruptive to surrounding hardscape & landscape

Poly cleats do not damage existing asphalt

Perfect for large projects
When you hire Duramax for your next curbing project, you get a great performing machine and a dedicated curbing crew with over 20+ years of operational experience.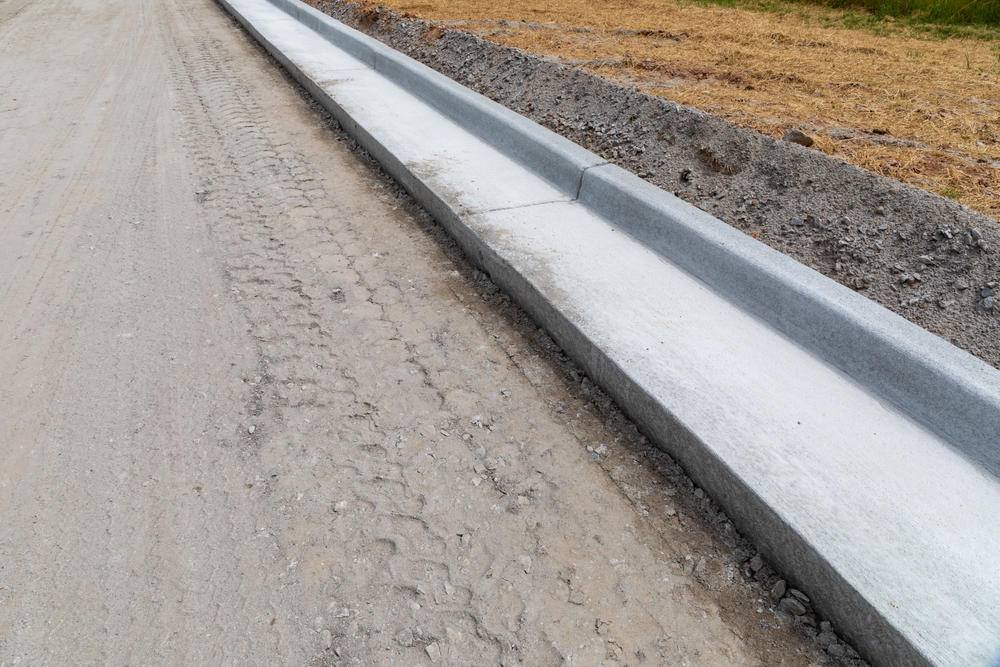 Small Project. Tight Space. Hand-Forming Curb Installation May Be What You Need.
If you have a smaller job or a tight space that doesn't require or allow for a high-output curbing machine, we have you covered. We have some of the most experienced and skilled crew around that excels at hand-formed curbing projects.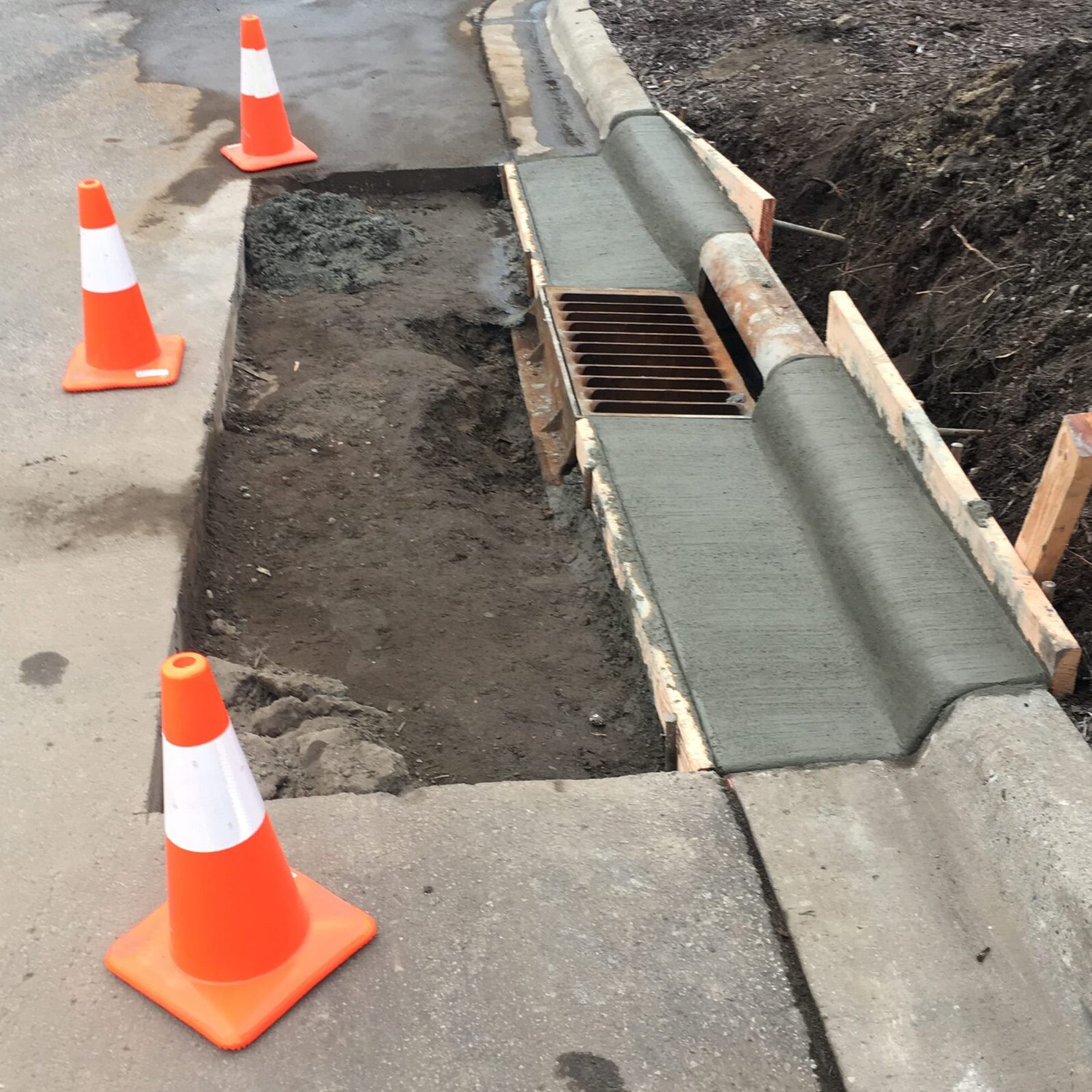 Manhole and catch basin systems are an important aspect of the longevity of a parking lot or roadway. Having a proper watershed provides less asphalt deterioration by reducing water invasion in the asphalt sub-base surfaces. As a result, these systems can aggressively fail, becoming ineffective and a liability issue.
The structural integrity is extremely important in a catch basin rebuild. We assess and rebuild all components needed from the sewer main up to the curb and gutter. A concrete finish provides a stronger surface for effective drainage and minimizes surface deterioration that can damage the basin's integrity.